Just in time for the holidays – Volunteering at PBP
Posted November 24th, 2014 by Alexandra Bernson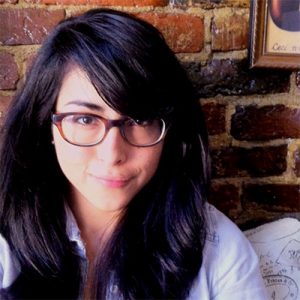 I love volunteering, but I never know what exactly I can do.  I know I'm not qualified to be building anything, or cooking anything in mass quantities.   But recently, a fellow classmate advertised the opportunity to volunteer at the Prison Book Program, a local organization in Quincy, Massachusetts easily accessible on the Red Line.  I jumped at the chance, and spent several hours there last Thursday.
Located in the basement of the historic United First Parish Church (where John Adams, Abigail Adams, and John Quincy Adams are buried), the Prison Book Program sends out hundreds if not thousands of books to prisoners in United States penitentiaries and correctional facilities.  According to their website, PBP does what it does because they believe that "books are crucial to the political, spiritual, and educational development of all people… In a time of cuts in educational programs for prisons, we serve a vital purpose."
All of the books and packing materials are donated to this organization, but the cost of shipping is expensive.  Among the PBP's new and used books, they send prisoners across the country anything from dictionaries to novels, language learning books to basic legal information for prisoners via their "Legal Primer" document.  The library includes fiction and non-fiction regarding a diverse range of historical, religious, political, cultural, and LGBT-related subjects.  Volunteers do their best to match up handwritten requests from prisoners (and the requirements from the prisons) to items in their library, but because the organizations depend on donations, often the specific kind of book is not available.  For example, while I was wrapping up packages, I noticed that the book included did not directly correspond with the prisoner's letter.  He had asked for a book on Lakota culture, but a visit to the PBP library showed that the book selectors had chosen as best they could – the Native American literature and non-fiction sections did not offer such a specific resource.
Other than sending books, the PBP's mission specifically notes that they want to provide "a quality volunteer experience that introduces citizens to issues surrounding the American prison system and the role of education in reforming it."   They frequently host volunteer nights like the one I attended on the 20th of November, and have regular volunteer hours which can be found on their website here.  There is so much to be done, so if you can open a letter, wrap up a package, apply sticker stamps, or excel at book selection, you will easily find something helpful to do at the Prison Book Program.  They also have special opportunities for librarians and book store employees that are dedicated to better organizing their donations library.
If you are looking for a way to give back this holiday season, consider volunteering at the Prison Book Program or donating money or new or gently used books to their library.  You can find more information about their mission, their volunteer opportunities, and discover testimonials from prisoners who have benefitted from this organization on their website PrisonBookProgram.Org.  Happy Thanksgiving, everyone!