Careers for MLIS Grads
Posted September 16th, 2014 by Gemma Doyle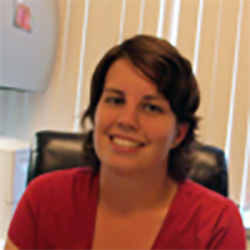 Most people who attend a Master's in Library and Information Science program want to work at a library or archive when they finish.  The degree tends to be centered on those types of repositories, but there are also other research-oriented jobs that an M.S. can be excellent preparation for, especially in the current job market.  Here are a few different career tracks that I've seen advertised in the Boston area recently:
Prospect Research involves finding potential donors for non-profit organizations.  It can involve a lot of internet and database research, determining not just who is likely to want to give to an organization but also what their donation capacity is.  Because prospect researchers are employed by different types and sizes of organizations, the pay and actual job can vary widely.
I'm going to be doing a prospect research internship this fall, so I'll probably end up writing a couple of blog entries about what it's actually like to do this type of work.
Rights and Permissions Research involves doing internet research to identify and locate rights holders usually for arts organizations – museums and galleries.  These jobs require knowledge of copyright laws and juggling requests from inside and outside the organization.
Patent Research involves researching inventions to make sure that they are original and that they aren't repeating someone else's patent.  Patent researchers usually work for law firms or the legal departments of large organizations.  According to the Wall Street Journal, they can make between $65,000 and $85,000 annually and the work is steady.  These sorts of jobs do often require technical knowledge and possibly a BA in a technical field.
These aren't the only research jobs, of course!  There are a lot more out there than I can outline in one blog entry.  If you're looking for a job that isn't in an archive or library, and you love research, then there will definitely be something out there for you.